The Brasserie Maximilian project dispels stereotypes and myths about hotel restaurants as impersonal and overpriced spaces with lackluster fare. We aim to prove that even a hotel restaurant can offer not only great service and reasonable prices but above all a menu of creative cuisine that keeps you coming back.
We adhere to a "local products, global flavors" philosophy that connects our chef's world travels with select Czech suppliers whose quality products are ethically sourced. Our culinary artistry and welcoming staff do the rest. After all, hospitality in its purest form is our main mission, as is conveying to our guests a complete experience for the senses.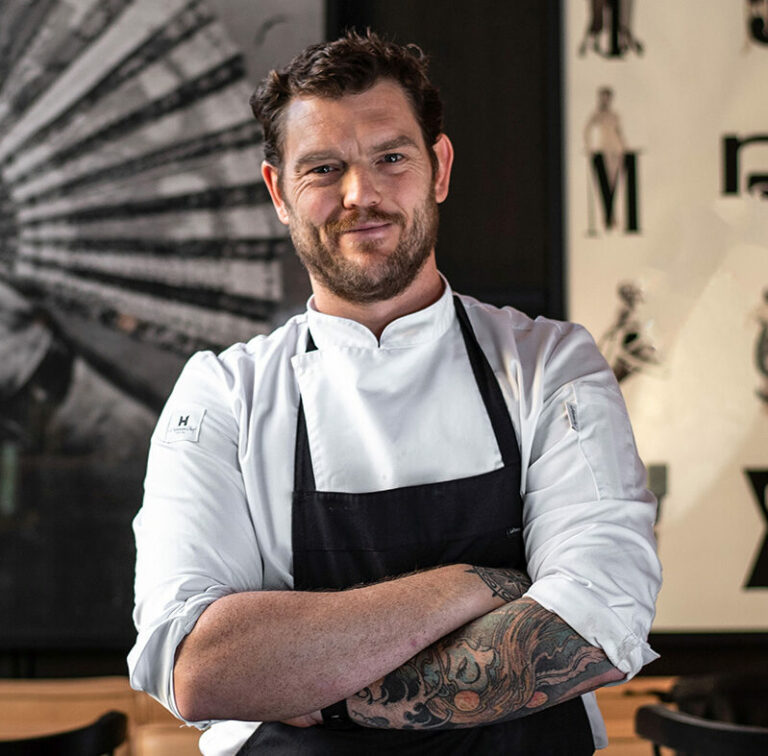 Chef Scott van Wagenen from New York is the driving force behind the Brasserie Maximilian concept. For Scott there is no singular direction, on the contrary, he uses a multitude of approaches when it comes to both the menu and our guests. But his New York experience remains a clear inspiration, and is reflected not only in the menu, but his skilled team.
Scott is best known in the Czech Republic for his Blackdog restaurants, which he built from the humble beginnings of a small burger stand in Beroun and eventually expanded into a well-known dining destination in Prague. But few people know that Scott, thanks to his passion for travel and cooking, perfected his chef skills in Peru, Vietnam, Lebanon and Mexico before bringing his vast experience to the Czech food scene.
The timeless interior of Brasserie Maximilian was created by well-known London studio Conran and Partners, which took its design cues from the rich artistic history of the Czech capital.
Guests who dine amid world-class furnishings by brands such as Konsepti, Vitra, and Czech design studio Sans Souci, which created our impressive light installation, will experience something special.